Make it Easy to Deposit & Transfer Money
Efficiency is the name of the game when it comes to AdelFi's deposits and wire transfers. These services are critical to non-profits looking to further their mission. So, whether you're looking to send money to individuals or organizations that support your work, or make quick deposits for donations, we give you the necessary tools. Contact us to learn more.
Fast, Easy Deposit Services
When you receive money, whether it's a donation or another deposit, you want to be able to get those funds into your accounts as quickly as possible. AdelFi's deposit services give you convenient options to deposit your funds without ever needing to stop at a branch.
Remote Deposit Capture
Scan checks directly and make digital deposits right from your office. With our remote deposit capture services, you'll be set up to use a digital scanner to scan checks and use the images to deposit them into the account of your choice. This allows you to securely transport your funds so they're available faster, while also reducing your risk for check fraud and duplicate deposits.
Mobile Deposit
If you've downloaded the AdelFi mobile banking app, you can use your device's camera to make a deposit. Log in to the app and follow the prompts to take a photo of the front and back of your endorsed check. After that, simply choose the account where you want the funds to be deposited, and they'll be available.
Deposit options are also available at more than 8,000 ATMs across the country, as well as at AdelFi's shared branches.
Courier/Cash Vaults
Deposit unlimited volume of cash and checks in a secure manner that protects your staff and volunteers. Transport your cash and coin deposits to your local cash vault for deposit using a courier service. Ideal for ministries that have large amounts of cash on a regular basis or in peak periods. Contact AdelFi for vault locations and options.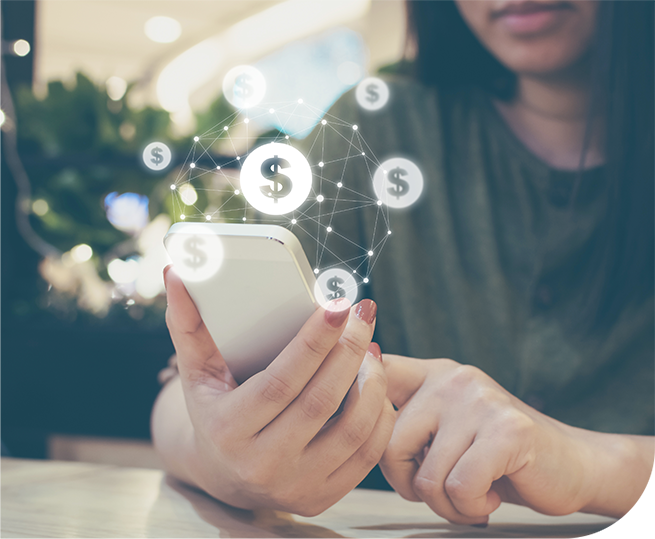 Wire Transfer Services
If you're sending money somewhere, you want to make sure the transaction is secure so the funds reach their intended recipient. With the wire transfer services from AdelFi, sending money is safe and secure. Most importantly, with our online wire transfer services, you can initiate the wire faster with enhanced security. There is no dollar limit for outgoing online wires, other than the amount in your accounts. For safety and security, two users are required to release wires more than $10,000 and optional release amount(s) may be set for each user with access to process a wire. Log into your online banking profile to start your wire transfer.